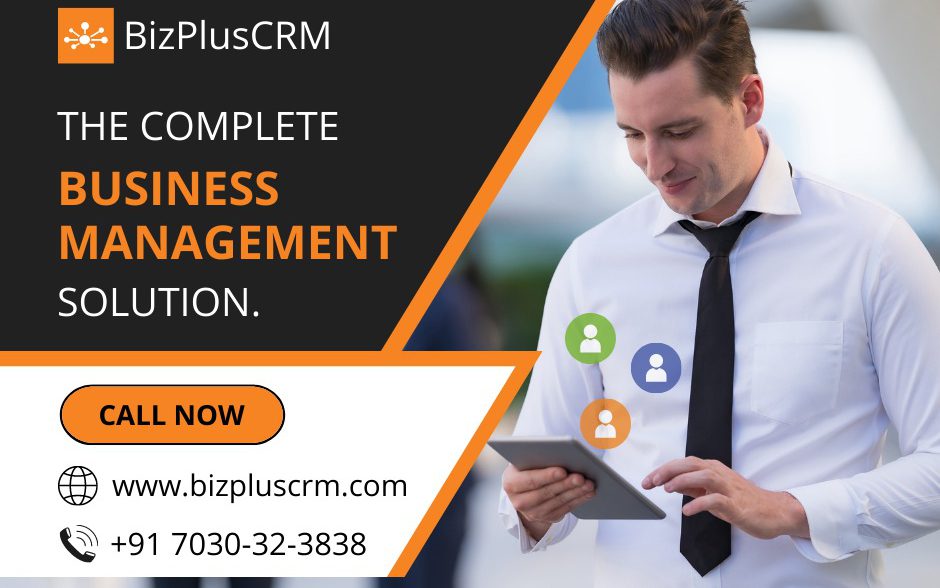 This blog can address common misconceptions about CRM software being too complex or expensive for small businesses and demonstrate how even small companies can benefit from using CRM software to improve customer relationships and drive growth.
Small businesses face many challenges when it comes to customer relationship management (CRM). While large corporations have access to the latest technology and can afford to hire dedicated CRM teams, small businesses often struggle to manage customer data effectively. However, CRM software has become more affordable and accessible in recent years, making it a viable option for small businesses. In this blog, we'll explore the benefits of using CRM software for small businesses and address common misconceptions about its complexity and cost.
What is CRM Software?
CRM software is designed to help businesses manage customer relationships by centralizing customer data and providing tools for tracking and analyzing customer interactions. This includes information such as customer contact details, purchasing history, and communication history. CRM software can also help automate tasks such as email campaigns, lead generation, and sales forecasting.
Benefits of CRM Software for Small Businesses
Improved Customer Relationships
By using a CRM system, small businesses can build better relationships with their customers. With all customer data in one place, it becomes easier to track communication history and ensure that customer inquiries and issues are addressed promptly. This can help build trust and loyalty with customers, ultimately leading to increased sales and customer satisfaction.
Increased Efficiency
Using CRM software can help streamline business processes and increase efficiency. For example, automation features can help reduce manual data entry and improve the accuracy of customer data. This saves time and resources that can be better used for other business activities such as sales and marketing.
Data Analysis and Reporting
CRM software can provide valuable insights into customer behavior and sales trends. By analyzing customer data, small businesses can identify patterns and trends that can help inform business decisions. This includes identifying the most profitable customer segments and adjusting sales and marketing strategies accordingly.
Misconceptions About CRM Software
Cost
One common misconception about CRM software is that it's too expensive for small businesses. While this may have been true in the past, there are now many affordable options available. Some CRM software providers offer pricing plans that are tailored specifically to small businesses, with features and pricing that are scalable as the business grows.
Complexity
Another misconception is that CRM software is too complex and difficult to use. While it's true that some CRM systems can be complex, many providers offer user-friendly interfaces and customer support to ensure that small businesses can easily navigate and use the system. Additionally, many CRM systems offer customization options, allowing small businesses to tailor the system to their specific needs.
If you're a small business looking for a CRM solution, BizPlusCRM may be worth considering. BizPlusCRM is a cloud-based CRM software that offers a range of features specifically designed for small businesses. The software provides a user-friendly interface that's easy to navigate and can be customized to suit your specific needs. Key features include:
Contact management
Sales forecasting
Email marketing
Task management
Reporting and analytics
In addition to its features, BizPlusCRM offers affordable pricing plans that are tailored specifically to small businesses. Plans start at just Rs 500/- per month, making it a cost-effective option for businesses on a budget.
BizPlusCRM offers integration with popular platforms such as Indiamart, Facebook, Tradeindia, and Just Dial, making it easier for small businesses to manage leads and customer interactions across multiple channels. With this integration, businesses can automatically capture and track leads from these platforms, streamline communication, and improve response times. This helps businesses stay on top of customer inquiries and ensures that no lead falls through the cracks. By providing this integration, BizPlusCRM helps small businesses save time and improve their overall customer experience.
Conclusion
CRM software is no longer just for large corporations. Small businesses can benefit from using CRM software to manage customer relationships, increase efficiency, and drive growth. While there are many CRM software providers to choose from, BizPlusCRM offers an affordable and user-friendly option that's specifically designed for small businesses. To learn more about BizPlusCRM or to schedule a demo, visit their website at https://bizpluscrm.com/ or contact them at 7030323838 or support@bizpluscrm.com.